Based on the trust and achievements built with domestic and foreign partners,
we propose and develop new products…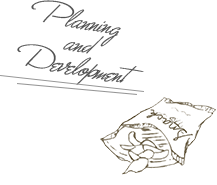 Consumer needs in Japan are diversifying day by day, individualized and attractive products are required, and the change is very fast paced. In addition, commitment to foodstuffs requires appeal to producers, and differentiated concept creation enhances product capabilities. We will work together with our customers to develop proposals for products that are attractive to consumers by engaging in product development and development from domestic and overseas sources.